About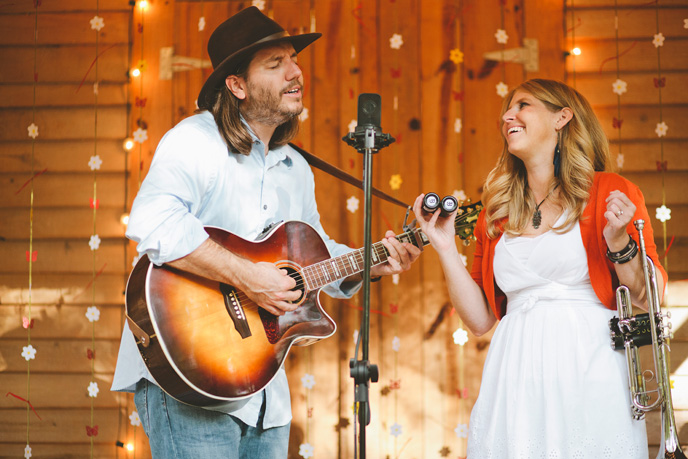 "Folk Trumpet? Is that a thing?"
That's what Marie Wright wondered when her music partner, Jamie Hill, asked her to play trumpet in the folk duo they had formed almost 20 years after losing touch. All that time ago, Marie couldn't have imagined she'd be pulling out her high school marching band trumpet so she could play it with Jamie in a local bar. And Jamie could scarcely know that the organic melodies and tendril acoustic arrangements he had been nurturing for the past decade would intertwine with Marie's fireside lyrics and crystalline vocals.
With almost 800 miles separating them, they made their first album, By Way of Alabama, having never actually played together in the same room. Soon after the release of the album, Jamie and Marie ended up living in the same town. They then began learning how to write, play, and sing together in real life. They focused on developing a live performance and began booking shows. Switching between guitar, mandolin, and trumpet, they bring a mellow vibe and intimacy to their live shows that relax the souls of their audience.